To the participants
Host city
Source: Khabarovsk Tourist Website (tourkhv.ru)
The IHTPC-2023 conference will be held in Khabarovsk. The city of Khabarovsk is the administrative center of Khabarovsk Krai of Russia. It is a modern industrial city with a developed economy and infrastructure, high scientific and cultural potential. The area of the city is 400 square km; the population is 616 thousand people. Khabarovsk is a relatively young city, but, like other Russian cities founded in the middle of the XIX century, Khabarovsk has a large number of historical and cultural objects. Khabarovsk remains the center of many economic, political, social, sports, and cultural events.
Source: Khabarovsk Tourist Website (tourkhv.ru)
Accomodation
We recommend the following hotels for participants' accommodation while holding the conference.
Hotel Parus
Source: aws.amazon.com
HipDir — establishments and services of Khabarovsk
Hotel Parus is the first Five Stars Hotel in Khabarovsk city. The hotel takes the highest category according to all standards by Russian Hotel Association. The Parus Hotel is the first and the only one hotel in the historical center of Khabarovsk city with its own park, Amur River View and the historical city sights. Walking distance to most of the Khabarovsk city sights and its business centers is the main peculiarity of the hotel.
Address: 5 Shevchenko St, Khabarovsk
Phone: +7 4212 32-72-70
Site: https://hotel-parus.com/en/
Azimut City Hotel
Source: azimuthotels.com
AZIMUT City Hotel Khabarovsk is a hotel in the very center of Khabarovsk: within walking distance of restaurants, cafes, attractions, the embankment and the Khabarovsk cliff. The hotel is suitable for business trips. It offers a conference room, meeting room, free parking.
Address: 56A Istomina St, Khabarovsk
Phone: +7 4212 75-55-52
Site: https://azimuthotels.com/en/khabarovsk/azimut-hotel-khabarovsk#
Sopka Hotel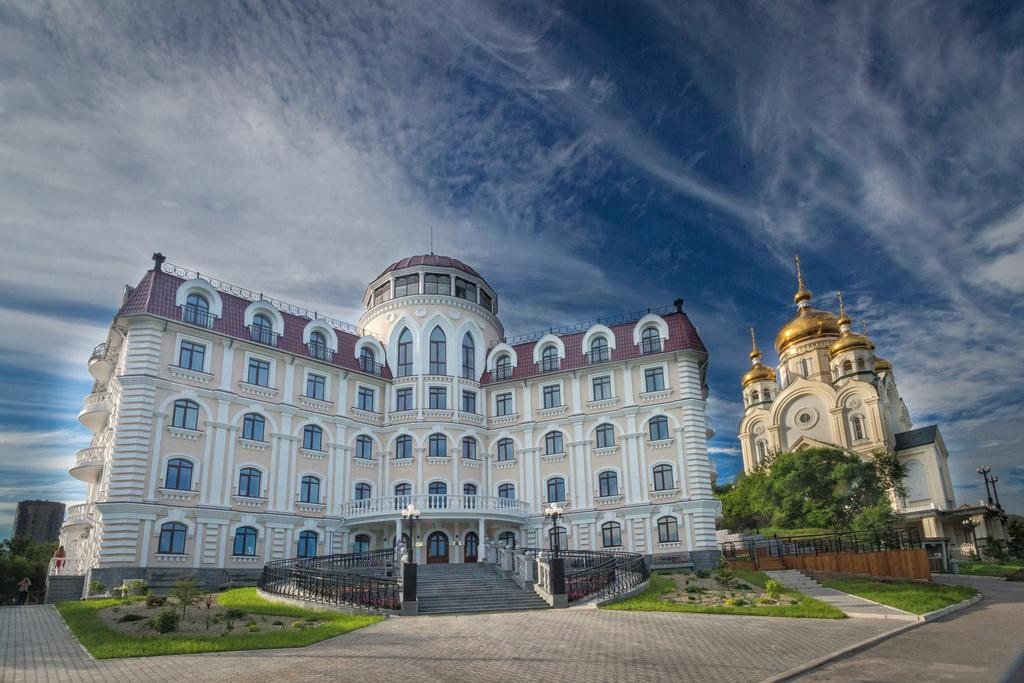 Source: 101hotels.com
Sopka Hotel is located in the heart of Khabarovsk, in its historic center, away from the busy highway. It's situated on a hill, offering a panoramic view of the Amur River, the Far Eastern hills and the Transfiguration Cathedral. It offers conference room and restaurant.
Address: 20 Kavkazskaya St., Khabarovsk
Phone: +7(4212) 456-145
Site: https://sopka-hotel.com/en/home/
Transport
Khabarovsk International Airport
Source: nerulife.ru
Khabarovsk International Airport is one of the largest air hubs in the Far Eastern Federal District. Regular and charter passenger transportation is carried out through Khabarovsk International Airport to more than 40 destinations, providing transport links with the central part of Russia and with all the administrative centers of the Far Eastern Federal District, the implementation of socially significant routes to hard-to-reach settlements of the Russian Far East, as well as flights to Asia-Pacific countries.
International flights:
Beijing – SU5431 Aeroflot Russian Airlines (Monday, Thursday 02:15) Travel Time 2:45 from Beijing Daxing International Airport
Harbin – SU5457 Aeroflot Aurora (Monday 19:40, Wednesday 18:40, Friday 09:05) Travel Time 1:35 from Harbin Airport
Airport telephone numbers:
+7 (4212) 26-20-06
+7 (4212) 26-32-68
You can get to the city center by trolleybus № 1, shuttle taxi № 80 (30-40 minutes) or by taxi (20 minutes).
Official carrier JSC Khabarovsk Airport
Order:+7 (4212) 26-32-13
Currency
The currency used in Russia is called the Russian ruble. You can exchange currency in all Russian banks (Sberbank, VTB, etc.).
A branch of the Bank of China operates in Khabarovsk (9 Moskovskaya St.).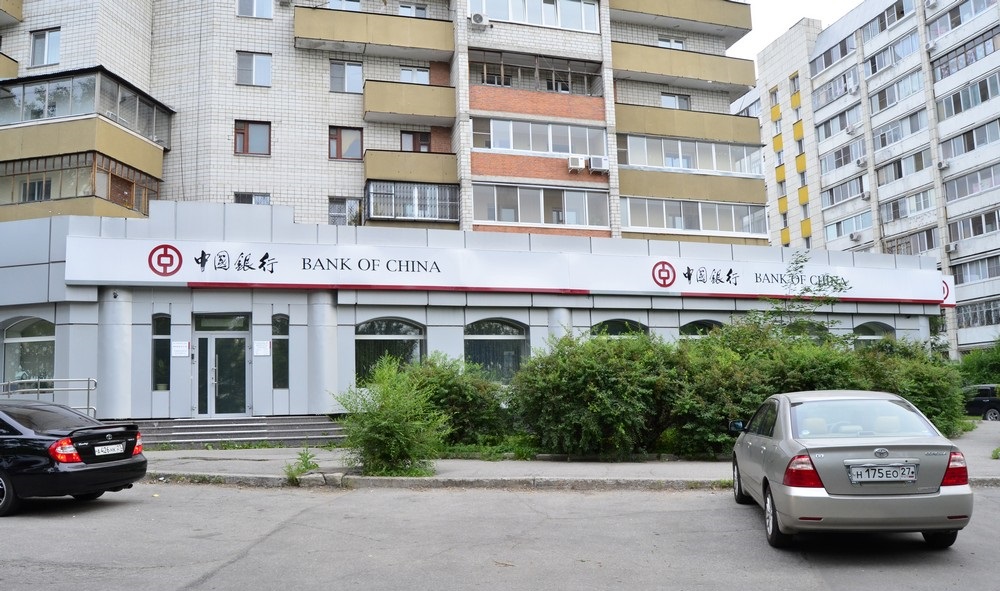 Source: wikimapia.org
Please note that currently operations with bank cards of any foreign payment systems in Russia are limited! You must have cash in any convertible currency ($, €, CNY, etc.).
Dear colleagues, for all questions regarding accommodation, conference venues, transport, as well as other issues, please contact the conference organizing committee by e-mail hpc-dv@yandex.ru. If necessary, the organizing committee is ready to send an invitation to your organization.